Barrie and District Christmas Cheer
Online Application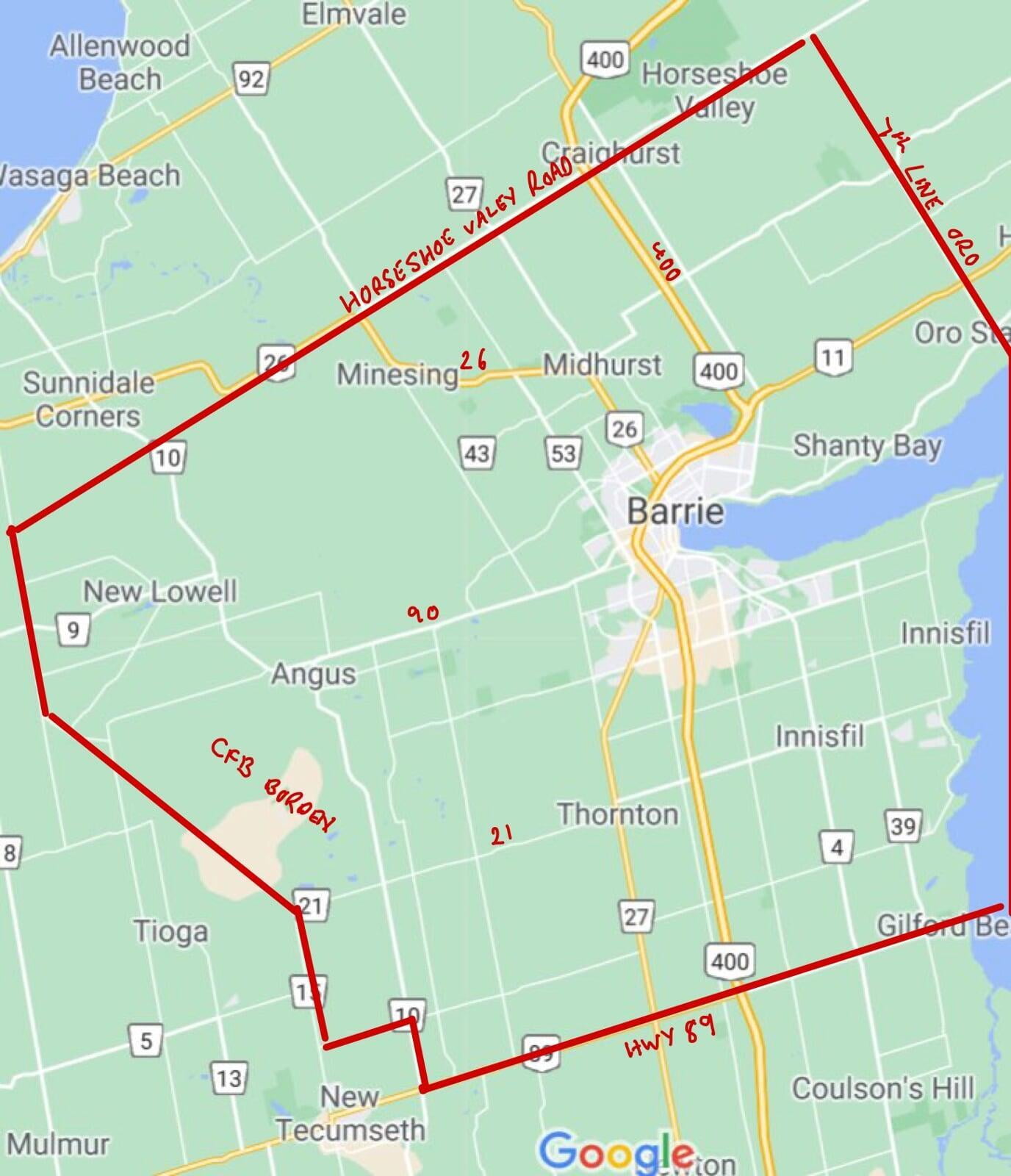 If you are located within the RED border area on this map then we service your area. Unfortunately we have limited resources and if you live outside this area we encourage you to contact local charities and organizations closer to your home address.
If you are outside of our area your application will be denied.
During the Application process you will be required to provide some Documentation. Please see a list below.
STEP 1 - Gather Required Documents:
​
Please ensure you have the following documents ready for uploading prior to starting the application.

❑ Identification that has your current address or identification and current bills that reflect your new address
❑ Identification for your children (including report cards for teens 17-18) or custody documents
❑ Bank statements, income receipts and expense receipts

Identification:
Please bring a piece of identification (photo preferred) for:
❑ Personal ID and proof of permanent residence
❑ Proof of income and benefits (including Child Tax Credit)
❑ Proof of expenses (rent, mortgage, utilities, etc.)
❑ Proof and age of dependent children

Income:
❑ Paystubs or direct deposit pay summaries
❑ Bank statement/book showing the direct deposit of your paycheque
❑ Bank statement showing the direct deposit of your Child Tax Credit
❑ Proof of any other support (child support, CERB, boarders etc.)

Monthly Expenses:
❑ Housing - rent receipts, lease agreements or mortgage documents and property tax information
❑ Utilities - gas bill and hydro bills
❑ Transportation - bus passes or car payment and insurance receipts
❑ Work expenses/receipts - daycare, tools or supplies that you must purchase to work (e.g. safety boots), union clues deducted from your pay cheque, etc.
❑ Other - receipts for child support payments, pharmacy receipts for ongoing, regular medical costs (e.g. out of pocket expenses for monthly medications such as diabetes supplies or any medication that is not or only partially covered by a health plan)
​
Please try where possible to complete the online application as best you can, and upload as many of the required documents where you can.
​
We do not take applications over the phone, however, if you need help or are unsure how to apply please click on this link, it will open in another tab >>> HELP LINK <<<. Or if you really get stuck, call 705-730-0449. Call wait times may be longer during our busy run up to Christmas period.
To Apply click the button below: